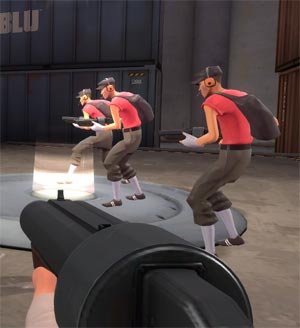 I
haven't
been gaming at all this week, because of a number of personal reasons, but I finally got to have a goo mess around with the scout update today. I love it, but not for the scouts.
It means I can finally get most of the Heavy achievements (which shows how long it's been since I last played this..
lol
). Still, I got
the
first weapon today, so I'm not doing too bad!
Expect me to blog normally for the next few days!